.45 (2003)
A couple of years ago I took a class in Film Noir: German Exile Cinema, which was an utterly fascinating topic. For my final project, I made a little homage to Film Noir and German Expressionism; a short film entitled .45. It was a group project with Ryan of LA and was shared with our class, local film critics, family and friends. Here's a screen shot: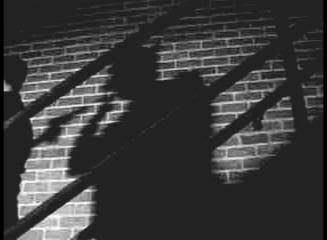 Just lately, I have discovered a film being made with the exact same title and an almost identical plot. Now, it could be a coincidence, but I am naturally pessimistic. So, lest anyone overlook the original .45, here is where our movie can be downloaded in its entirety (approximately 17minutes, 30Kb). We've also provided some links to information on the upcoming .45 knockoff.
Feel free to watch it, enjoy it, and spread the love. Here are some more screen shots for your viewing pleasure: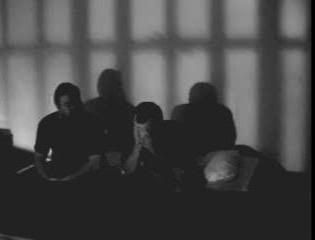 Update: Ryan remembers our film-making experience fondly, as well.